Echoes of milky waves
New milk chocolate offers you a chance to indulge in the pleasures of the past. These milk chocolate bars, formed by gentle waves, allow you to slowly immerse yourself in the creamy flavour. Embrace a slower pace of life. A new recipe for milk chocolate.
Even more nuts in the chocolate waves
Now, even more of our own roasted hazelnuts have been caught up in the milk chocolate waves. Velvety chocolate enriched with whole nuts will delight your palate. Experience delicate, crunchy pleasure in every bite.
Sea of unknown flavours
Meet our smooth, deeply-flavoured milk chocolate. Crunchy and filled with hazelnuts. Made even crunchier by salt and caramel. Enriched with brittle amber. Bright colours and flavours created by adding strawberry pieces and lime matcha. Flavours for those who want to immerse themselves in a sea of gentle pleasure.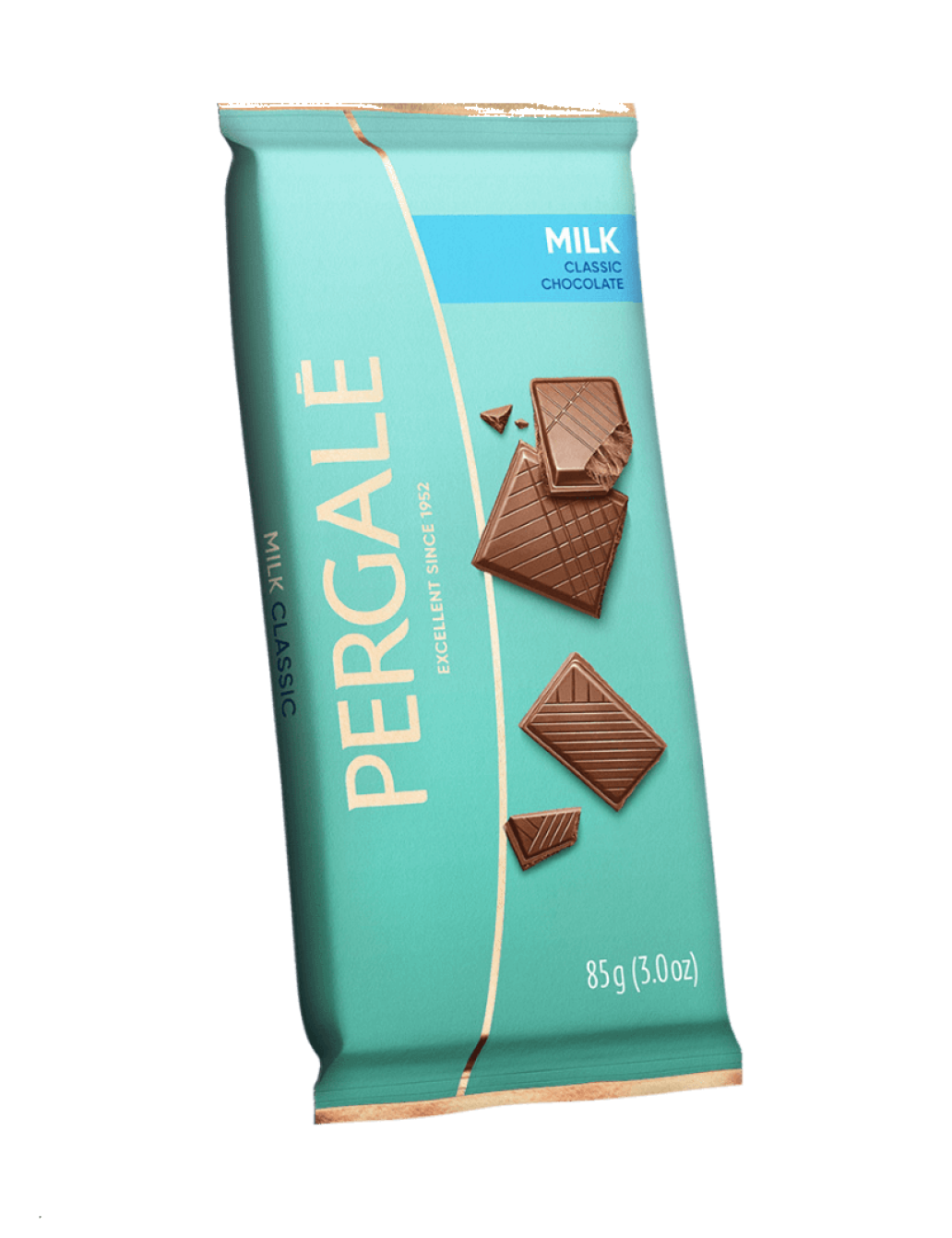 Milk

chocolate
A smoothly wavy, gently sweet, creamy chocolate bar. The gentle sweet milky waves flood in as soon as it touches your lips. A deep, delicate flavour created by 32% cocoa in the chocolate.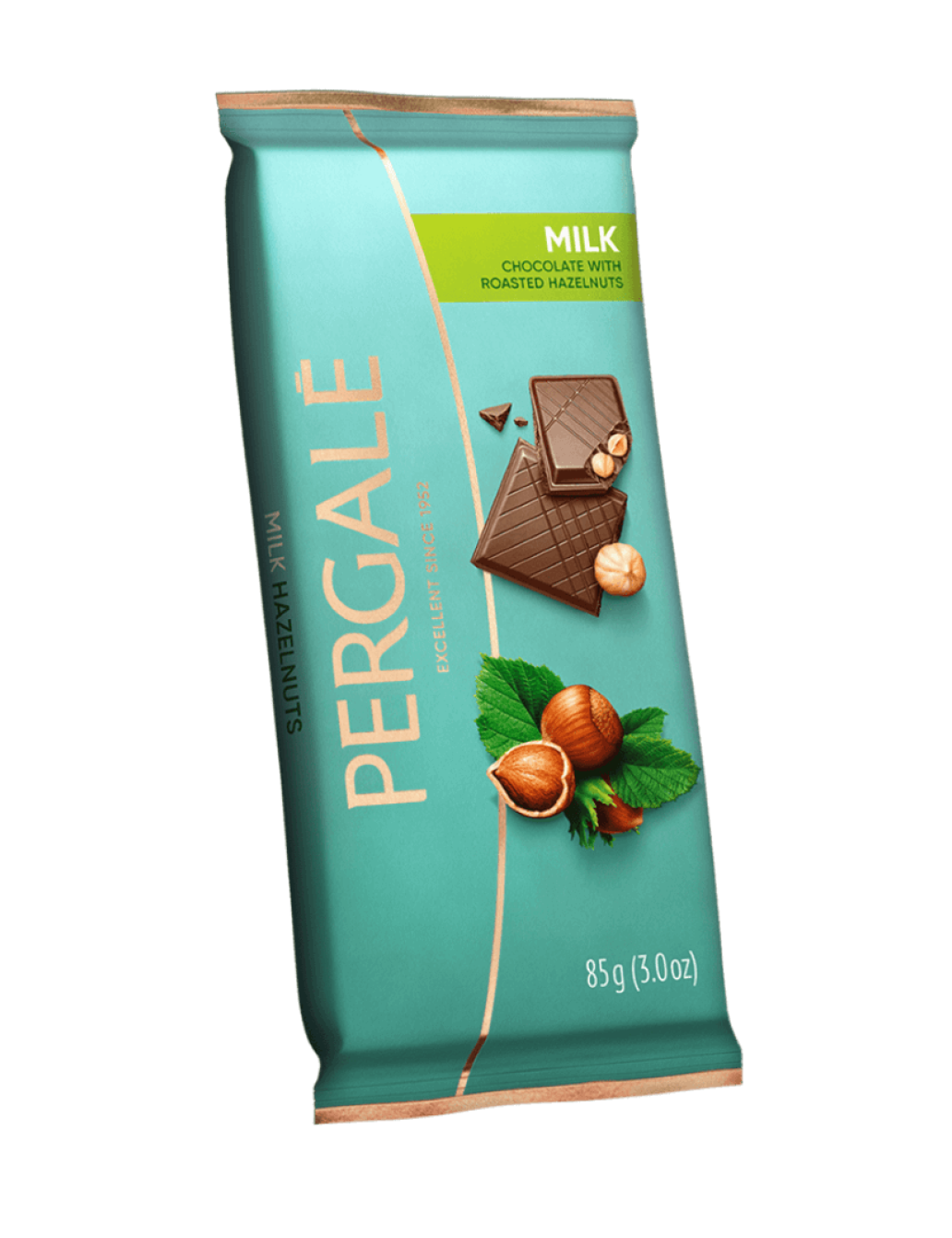 Milk chocolate with whole

hazelnuts
The smooth milk chocolate hides roasted, whole hazelnuts that still offer hints of the forest scents. Now, filled with even more hazelnuts, which makes it even more delicious.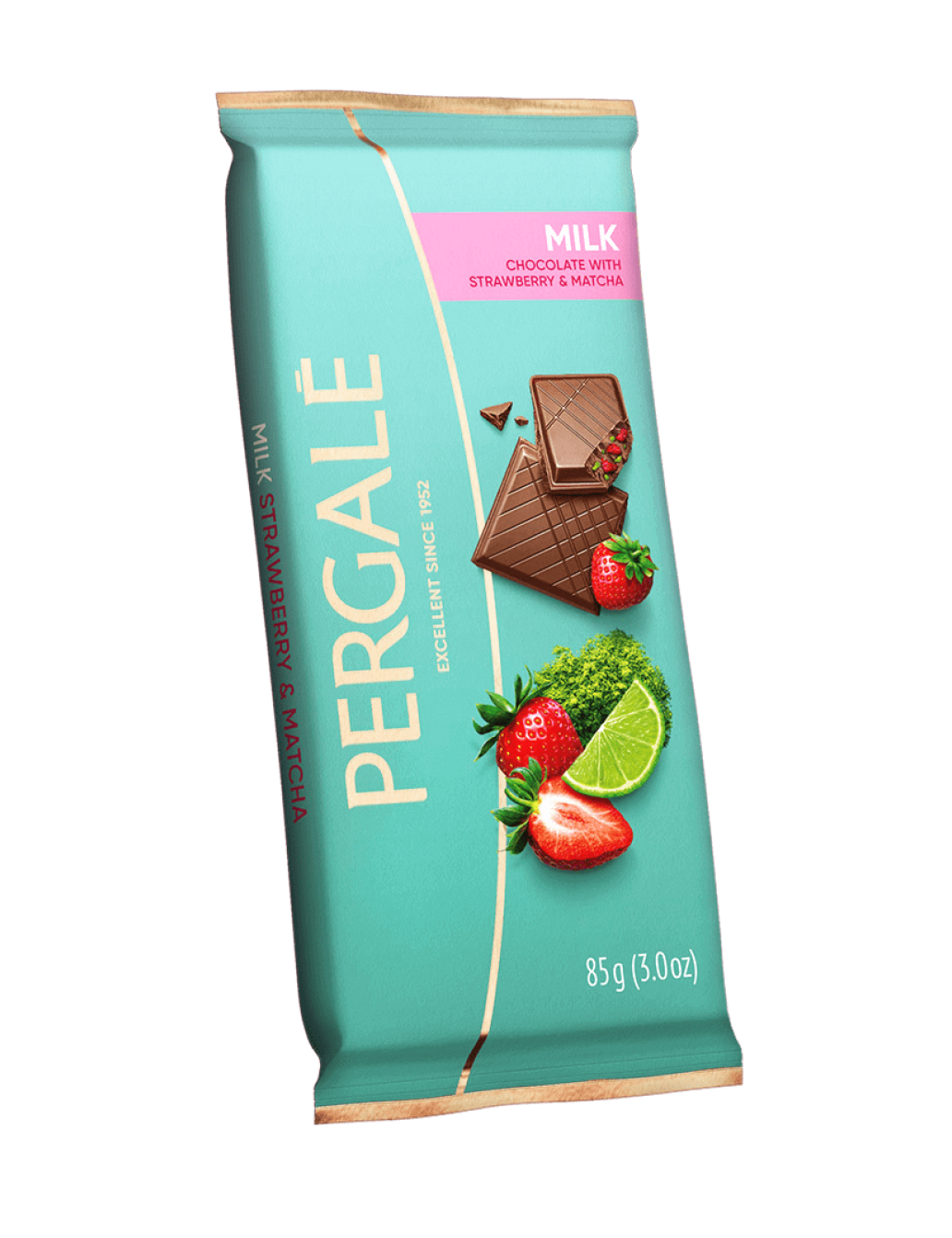 Milk chocolate with strawberry pieces and lime

matcha
Chips of Japanese green tea brought in by the waves. Lithuanian freeze-dried strawberries submerged in waves of milk chocolate. You'll be immersed in the gentleness of unfamiliar flavours.
Milk chocolate with salt and crunchy

caramel
New depths of milky flavours. Sweet islands of caramel and salt crystals that will melt in your mouth in a sea of milk chocolate.
Milk chocolate with brittle

caramel
Crunchy crystals of brittle caramel, like amber from the sea, in the gentle embrace of sweet milk chocolate waves.